There can be no doubt
Profits are up at News Corp.
That's what really matters, Rupert Murdoch basically told fundraisers last week, even as a 12th person was arrested in the phone hacking and bribery scandal that has engulfed his sprawling media empire — which includes Fox News and Atlanta-based WAGA-TV.
Murdoch also said, "There can be no doubt about our commitment to ethics and integrity."
And that's completely true.  There can be no doubt at all: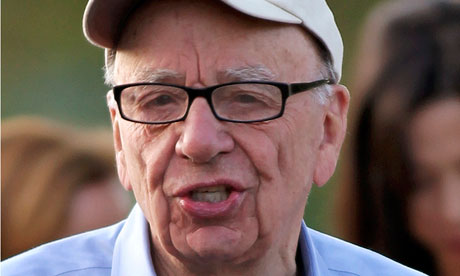 In addition to concentrating on the healthy bottom line, Murdoch's strategy for clinging to power involves shoving his son James (apparently the most honest and decent member of his family and company) under a bus to clear the way for a different heir apparent at News Corp., CEO Chase Carey.
newsfood posted this